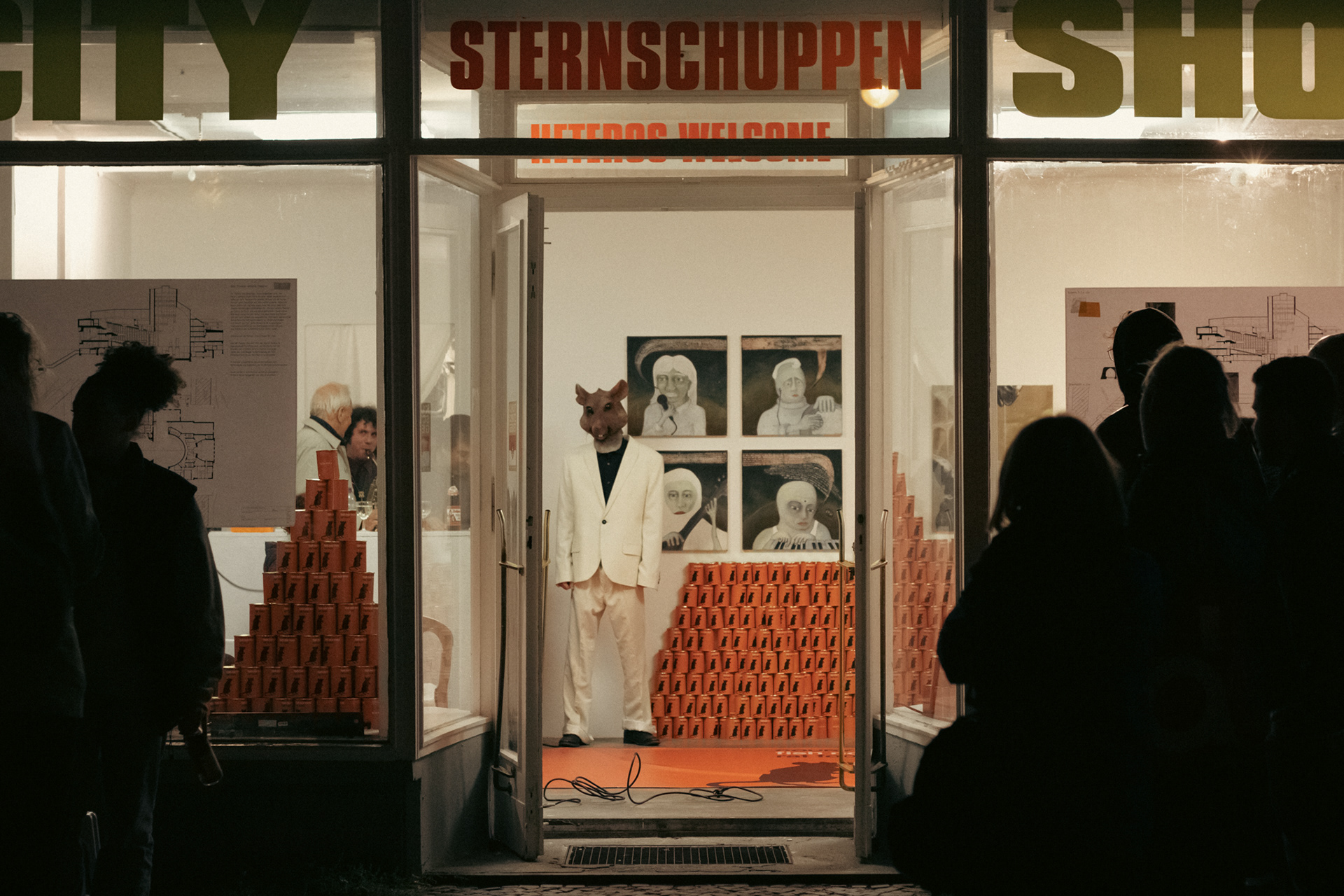 For English scroll down >>>
Der Mythos vom gewaltigen Zisternengewölbe unter dem Rosa-Luxemburg-Platz wurde bis jetzt weder bewiesen, noch widerlegt. 2012 tauchten Fotografien, Notizen und ein erster Entwurf einer Reportage des 1996 verschwundenen Reporters Bosco Spiera auf, die nahelegen, dass tief unter dem Platz Theatervorstellungen stattfanden: Ein "Theater unterm Theater", wie Spiera festhielt. Wie sich diese gestalteten, bleibt unklar, allerdings weisen Indizien darauf hin, dass Ratte und Mensch sich hier wohl anhand von ausgedehnten Spektakeln austauschten. Spiera forschte Zeit seines Lebens zur Koalitionsfähigkeit von Mensch und Tier, deren Beweis er im ausgeprägten Interozeptionsverhalten von Rattenpopulationen sah, die sich Publikum und ausreichend Futter sicher waren.
Das NIE Theater ging seit 2012 den Spuren Spieras in eigenständiger Forschung nach und beschloss, von der Existenz des Theaters unterm Theater überzeugt, dieses als unabhängige Kulturförderung mit 1000 Einheiten Coury Brand Rat Food zu unterstützen. In den im Sternschuppen der Volksbühne am Rosa-Luxemburg-Platz ausgestellten Konserven befinden sich Mythologeme und Ergebnisse der 10-Jährigen Forschungsarbeit.
Jeden Monat wird ein neues Indiz im Internet veröffentlicht.
<<<
The myth of the massive cistern vault under Rosa-Luxemburg-Platz has not yet been proven or disproven. In 2012, photographs, notes, and a first draft of a report by Bosco Spiera, a reporter who disappeared in 1996, surfaced suggesting that theater performances were held deep beneath the square: A "theater under the theater," as Spiera recorded. How these took place remains unclear, but evidence suggests that rats and humans exchanged ideas through extended spectacles. Throughout his life, Spiera researched the ability of humans and animals to form coalitions, which he saw as evidence in the pronounced interoceptive behavior of rat populations that were sure of an audience and sufficient food.
The NIE Theater has been following Spiera's traces in independent research since 2012 and, convinced of the existence of the Theater unterm Theater, decided to support it with 1000 units of Coury Brand Rat Food as an independent cultural promotion. In the canned food exhibited in the Sternschuppen of the Volksbühne am Rosa-Luxemburg-Platz are mythologems and results of 10 years of research.