For English scroll down >>> 
Das NIE Theater verwandelt einen Gemeinschaftsraum im Haus der Statistik ausgehend von seinem Rohbau-Zustand in eine mit Trophenholz vertäfelte Lounge. Es wird ressourcenschonend mit Müll aus den Containern des Werkhofs vom Haus der Materialisierung gearbeitet.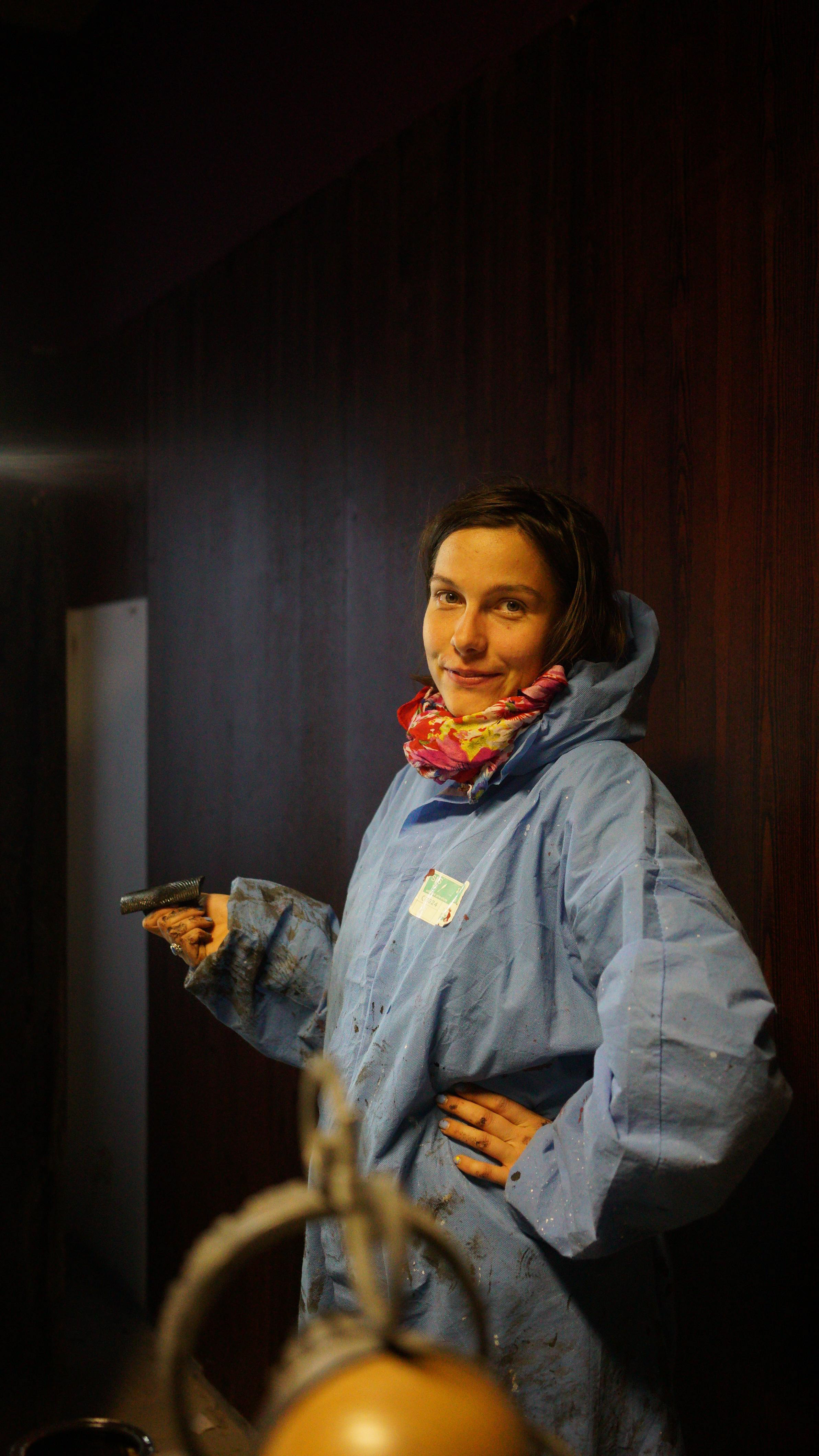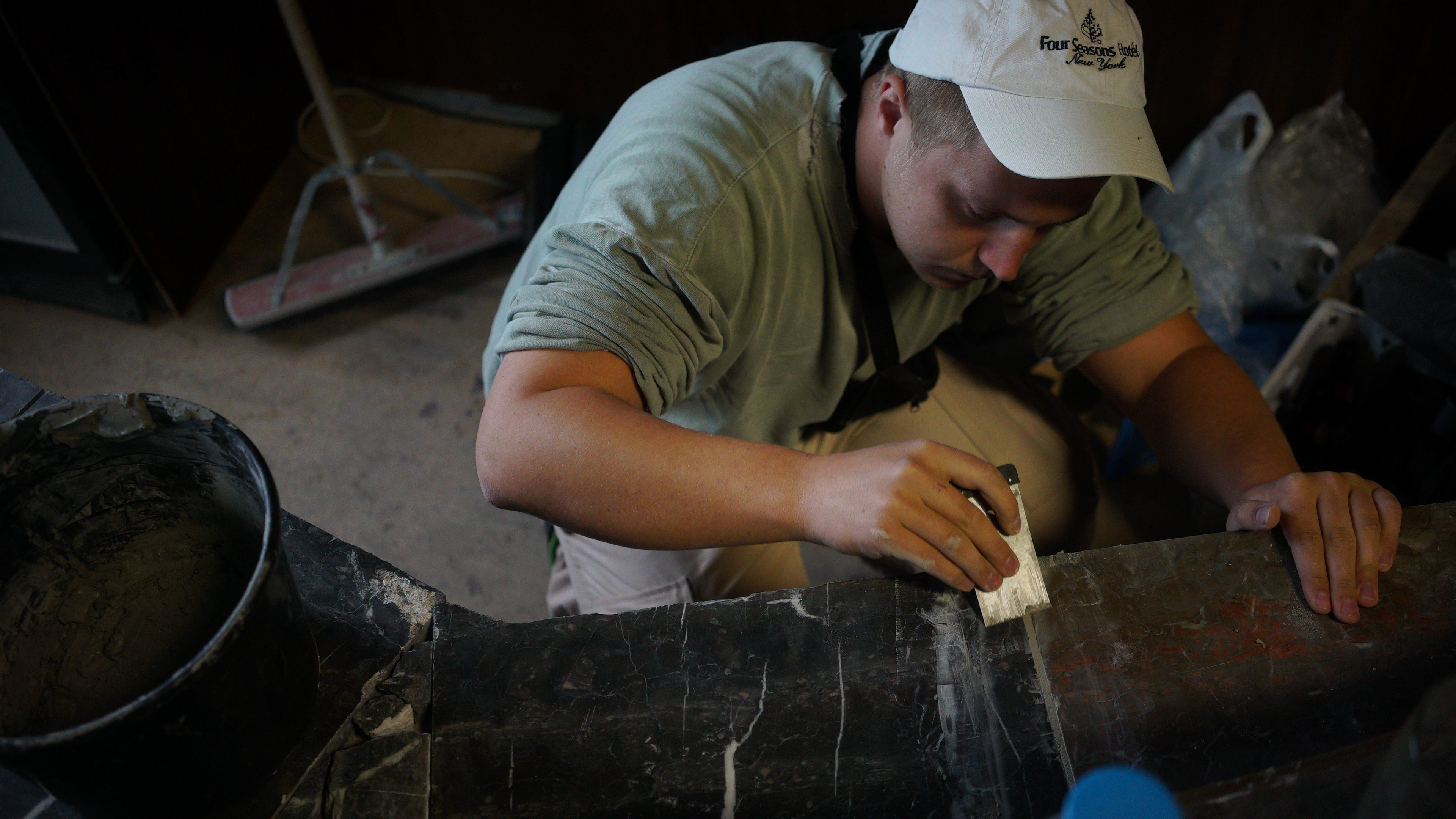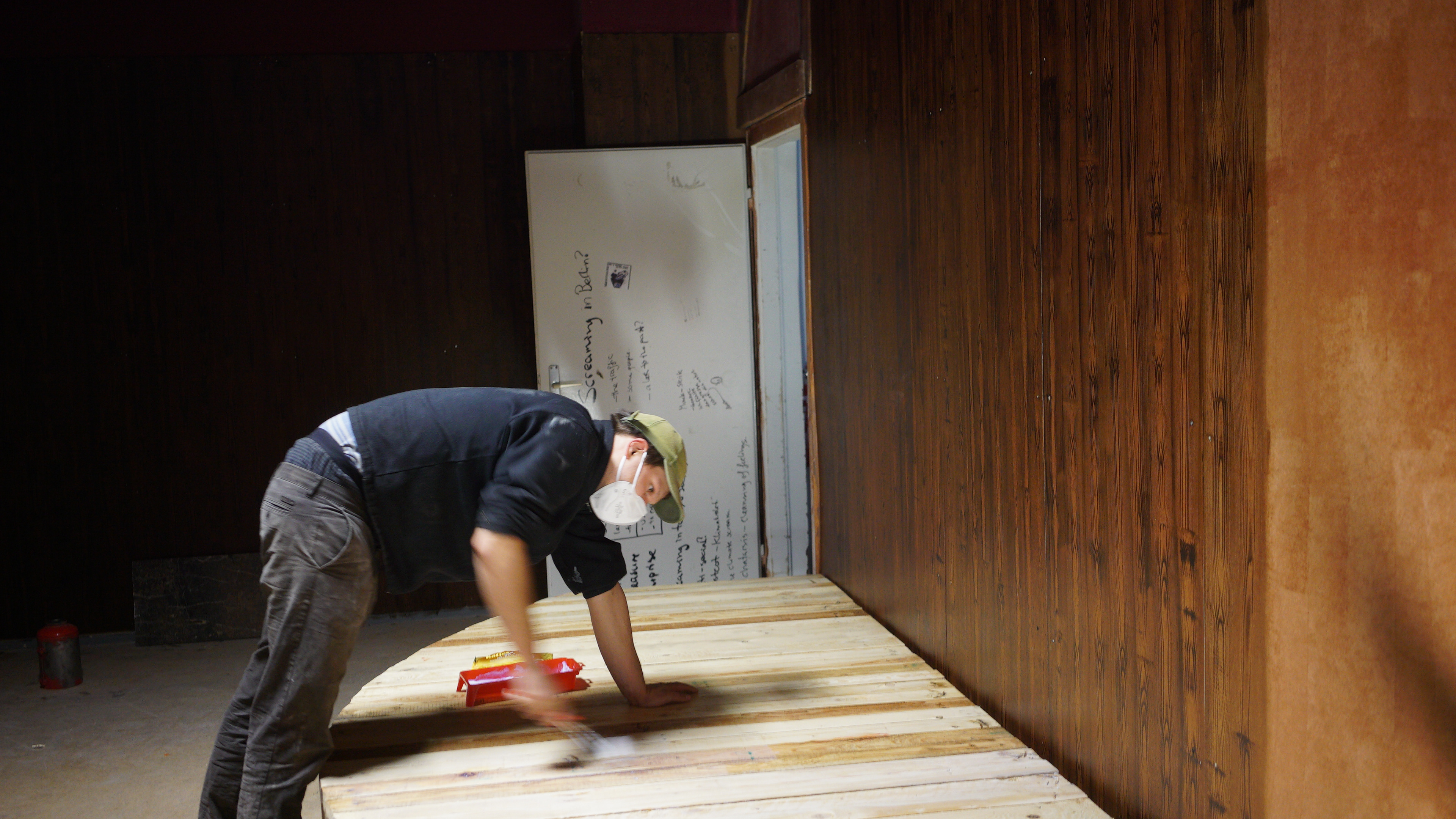 The NIE Theater transforms a common room in the House of Statistics from its shell state into a lounge paneled with trophen wood. It is worked resource-saving with garbage from the containers of the Werkhof from the House of Materialization.