English below
>>>
4x4 ist ein Format, um sich auf spielerische Art in einem "situationistischen" Rahmen zu treffen. Die vierzig eingeladenen Künstler:innen sind in Berlin ansässig und kommen aus den Bereichen Bildende Kunst, Performance, Forschung, Sound, zeitbasierte Kunst und Musik. Alle teilnehmenden Künstler sind in irgendeiner Weise mit der panke.gallery oder dem panke.club verbunden - viele kennen sich, aber die meisten haben noch nie zusammen gearbeitet oder auf der Bühne gestanden. 
Die Namen der Teilnehmer werden in einen Hut gesteckt. Ein Zeremonienmeister zieht die Namen aus dem Hut, um neue Bandprojekte zu gründen. Jede neue Band oder jedes neue Kollektiv arbeitet dann gemeinsam an einer neuen Bühnenperformance, die drei Monate später im panke.club und in der panke.gallery präsentiert wird.
4x4 is intended to be a playful way to meet within a 'situationist' framework. The fourty invitees are artists based in Berlin with backgrounds in visual, performative, research, sound, time-based art and music. Like you, all the participating artists are all in some way connected either to panke.gallery or 
panke.club
 - many know each other but most have never worked together or performed on stage.
Participants' names are placed in a hat. A master of ceremonies draws names from the hat to form new band projects. Each new band or collective then works together on a new stage performance to be presented three months later at 
panke.club
 and panke.gallery.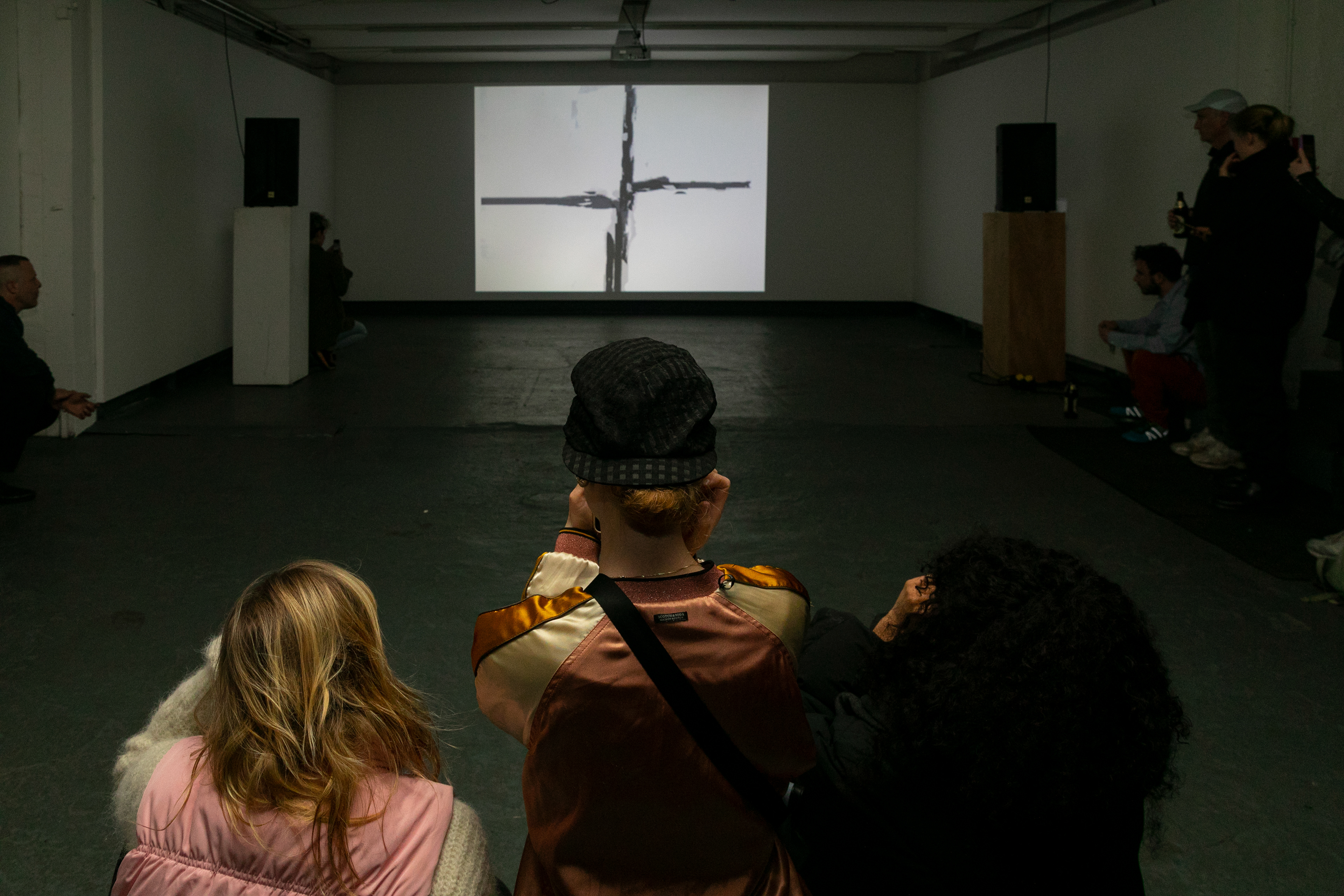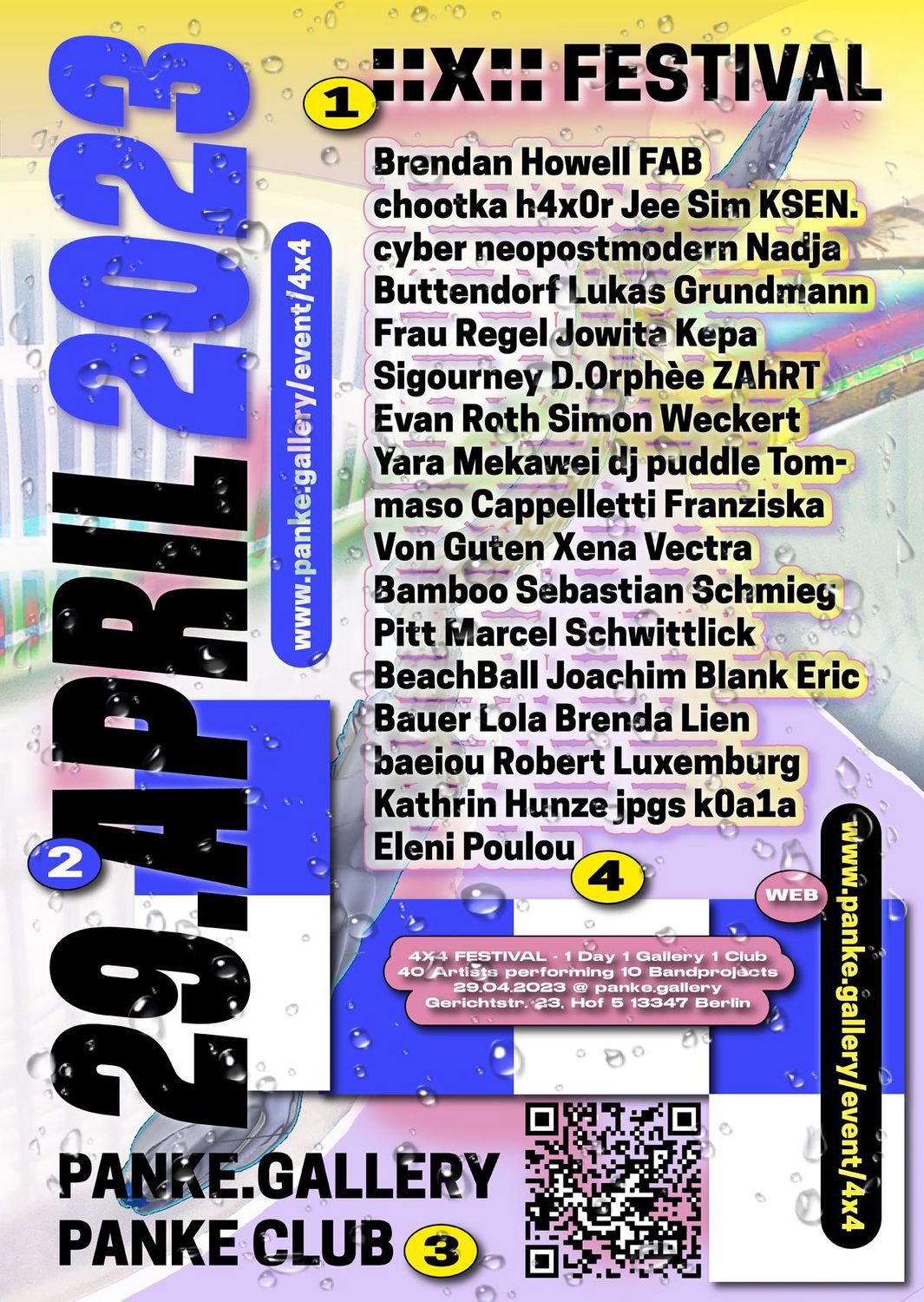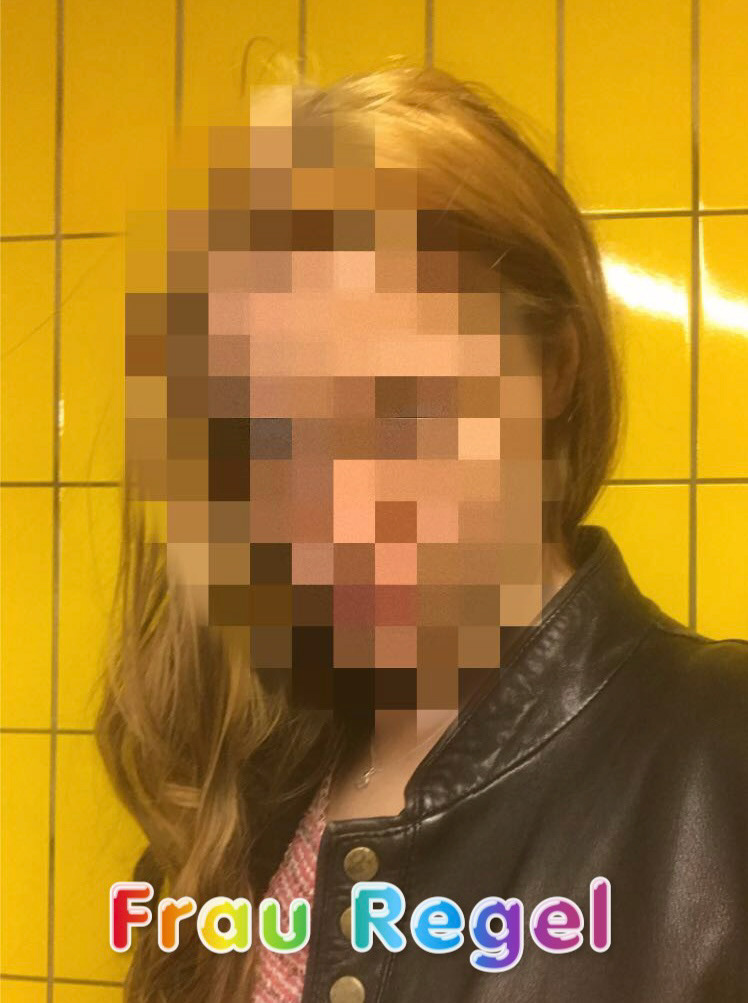 !Mediengruppe Bitnik, DJ SchluchT, Lucie Freynhagen and Sakrowski